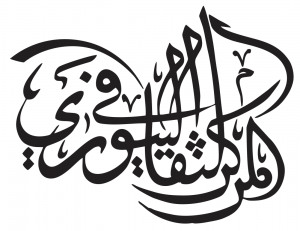 When I search for "Le centre culturel syrien" I see nothing on Google. Why is that?
Le centre culturel syrien (CCS) is a recently established not for profit organization which was created in order to be able to partner with established Canadian charities such as Oxfam Quebec and Development and Peace with our first project. Development and Peace and Oxfam Quebec have been operating in Syria for more than 10 years and have been implementing projects to help Internally Displaced Persons inside Syria for a while now.
As time goes on, you will be reading more about us and our projects!
What are the goals of Le centre culturel syrien?
Le centre culturel syrien is a not for profit organization established by Canadian professionals of Syrian origin aiming to help Syrians both inside and outside Syria. This help can come in different forms: providing financial aid through Canadian charities working on the ground in Syria, helping with the sponsorship of refugees to Canada, creating bursaries / scholarships for Syrian refugees and helping them adapt to life in Canada.
There was a Centre culturel syrien in Montreal during the 1980s and 1990s. Is this the same organization?
Our organization is a separate legal entity that was named after the previous cultural centre in recognition of its established focus on events promoting Syrian culture in Montreal. The previous centre's activities included poetry readings and the establishment of a library of thousands of books about Arab culture.
There are already many existing organizations that work for the Syrian cause. Why establish a new one?
We started off with the premise that by establishing our own organization we get to design it around our values of transparency, inclusiveness and openness to all. Even though the events in Syria created the conditions that prompted us to launch the organization, we have a long term vision and mission that transcend the current events in Syria.
You can see our values reflected in our choice of partners for this event. Both Development and Peace as well as Oxfam Quebec provide help based solely on humanitarian needs.  For this project, we have a particular focus on the 7.6 million Internally Displaced Persons inside Syria, which is the segment of the Syrian population that receives the least amount of aid when compared to refugees who are registered with the UNHCR. Ultimately, we aim, to the best of our ability, to help people remain in their own country.
What pieces will the orchestra be playing?
Here is the program you will be listening to,
Ludwig van Beethoven (1770 – 1827)
Concerto pour piano No. 5 en mi-bémol majeur, "Empereur" (Op. 74) | Piano Concerto No. 5, in E-flat major, "Emperor"
Symphonie No. 5 en ut mineur (Op. 67) | Symphony No. 5 in C minor
Where will my money go?
Funds raised beyond the cost of the event will be given in their entirety to the charities we are partnering with. Le centre culturel syrien does not charge any fees to those attending the benefit concert nor will it retain any funds. As part of their operations, the Canadian charities we have chosen to partner with have administrative overhead fees of 10% for Oxfam Quebec and 4% for Jesuit Refugee Services Canada (JRS).  The funds given to McGill School of Continuing Studies will go to fund a scholarship for a Syrian recent arrival. This is in line with best practices for established charities.
How do I ensure that my money will not end up in the wrong hands?
The charities that we have chosen to partner with have an impressive record in doing humanitarian work on the ground in Syria. Oxfam Quebec has spearheaded efforts to provide clean water to Syrians inside their country by rehabilitating infrastructures, transporting water by trucks and repairing wells. Development and Peace have so far raised a total of $15,000,000 and provided aid to 80,000 families.
Link to work done by Jesuit Refugee Services Canada (JRS)
http://www.canadianjesuitsinternational.ca/projects/syria-emergency/
Link to work done by Oxfam:
https://www.oxfam.org/en/emergencies/crisis-syria
---
Still have questions? Please feel free to give us a call at 514-569-8759 or send us an email at info@centreculturelsyrien.org