A collective exhibition as a means for integration and valorization
From September 14 to October 28, 2017, the Quebec's Masters and Artisans Museum hosted the exhibit Regards d'artistes de Syrie organized by Le centre culturel syrien (CCS).
Thanks to this significant collaboration, the exhibition was a great success. The opening and closing events attracted more than 250 participants, including many dignitaries and city councillors, who all recognized the talent and ambition of Syrian artists.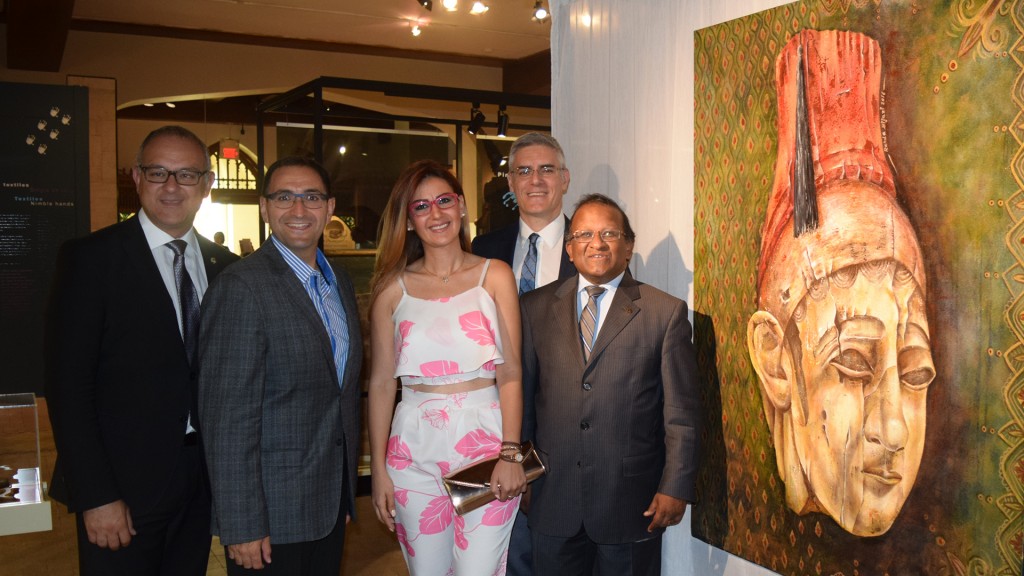 This collective exhibition has given a voice to several artists of Syrian origin, of various specialties and experiences, living in Quebec and Syria: Rabab Abboud, Hala Abiad, Arteen Rock, Peggy Assouad, Dany Assouad, Hala Bitar, Cham Chahda, Sima Hamod, Abboud Haskour, Randa Hijazi, Nahed Koussa, Elza Mardirossian, Boshra Mustafa and Yala Shabah.
As part of its cultural mission, Le centre culturel syrien and Quebec's Masters and Artisans Museum recognize visual art and crafts as universal mediums and expression tools that bring integration, meaning and hope.
In this sense, the event was an opportunity to gather around this community recently and still struggling but mostly to disseminate and appreciate the artistic and craft expression of the Syrian community and project a positive and constructive image.
Le centre culturel syrien hopes to renew this experience in 2018 and to show how art and culture are an integrating, rewarding and engaging mediums to forge links between different communities in Quebec.