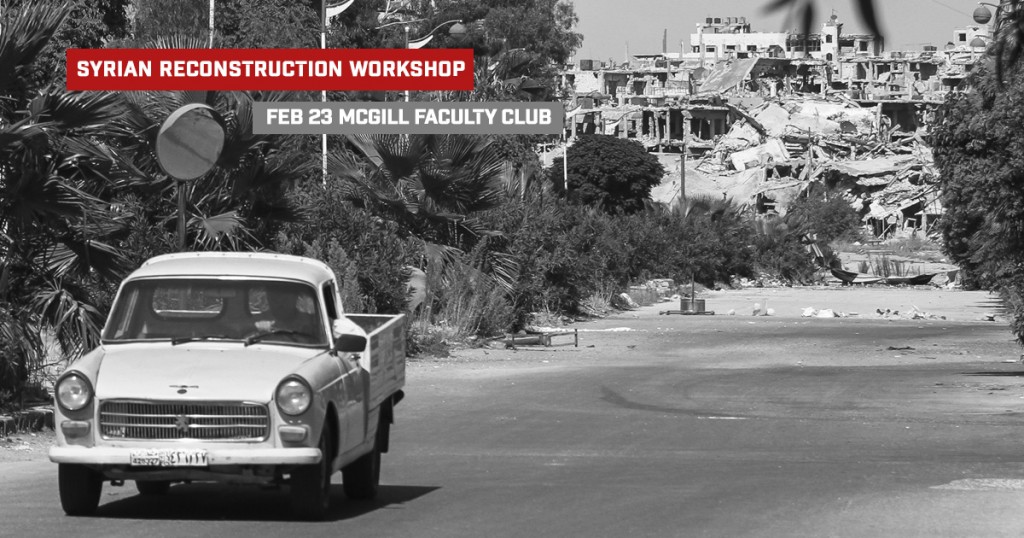 Ziad Elias Demian, a founding partner of demian\wilbur\architects will be discussing the opportunities and challenges regarding the reconstruction phase in war-torn Syria.
Based in Washington DC,  Ziad's enthusiasm for design excellence and background managing complex commercial and institutional projects has enabled him to lead the development of several large mixed-use and retail urban centers.
In 2010, Ziad spent substantial time in Syria working on a plan for the urban redesign of the city of Damascus as a green city.
This event is organized in collaboration with McGill University's Syrian Students' Association (SSA). Members of McGill University's School of Architecture will be participating in the discussion.
Where:
Macdonald Harrington building, room G 10
815, Sherbrooke St W, Montreal, Qc, H3A 0C2
When:
February 23, 2018 6PM – 8PM